Prestashop 1.6.1.4 default theme doesn't have dynamic tabs anymore. Previous Prestashop versions used to have them on product page. Don't know why they have removed them…  But the JavaScript that made them work is still present in the theme, and is used in some other sections of the site. Though looks like it's not the latest version of famous idTabs.  Here's how to put them back to your site.

Default static product page tabs for this version look like this: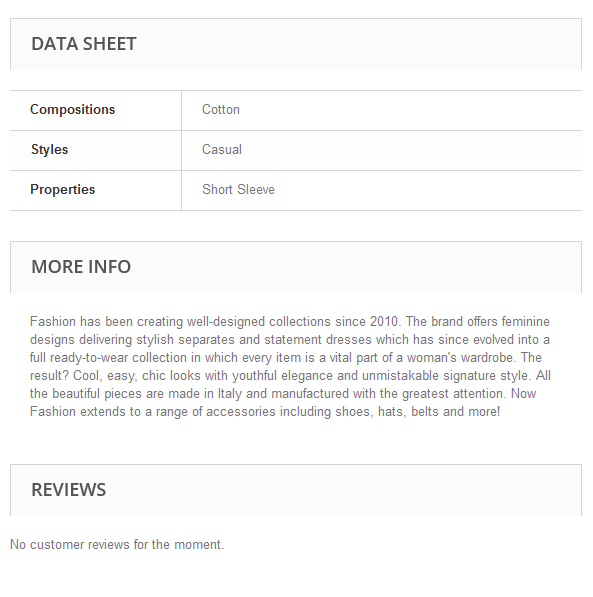 If you have exactly this version of Prestashop, just take my product.tpl code from GitHub and overwrite product.tpl page located in your theme folder. For previous versions create similar code around tab sections and tabs ul on top. It will work.
Add my CSS and modify it to your needs, colors, font sizes, changes for responsive layouts etc.
I hide titles of tabs content in CSS, unhide if needed.
Also you'll have to translate "Reviews" word from Translations > YourTheme inside Prestashop Back-End, if you have more languages enabled.
Here's what you gonna get.